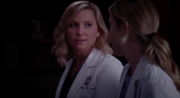 A clerkship (otherwise known as a rotation or externship/sub-internship) in medical education refers to the practice of medicine by medical students during their third and fourth years of study. Usually, the first half of medical school trains students in the classroom setting, and the second half takes place in a teaching hospital. Clerkships give students experiences in all parts of the hospital setting, including the operating room, emergency department, and various other departments that allow learning by viewing and doing.
During this training, students are required to rotate through different medical specialties and treat patients under the supervision of doctors (either physicians or surgeons). Students elicit patient histories, complete physical examinations, write progress notes, and assist in surgeries and medical procedures. The work hours are that of a full-time job, generally similar to that of interns. Students may also be required to work on weekends and to be on call.
Most medical schools require rotations in internal medicine, surgery, pediatrics, psychiatry, obstetrics and gynecology, family medicine, radiology, and neurology. Some schools additionally require emergency medicine and intensive-care medicine.
Notable Sub-Interns
Edit
Notes and Trivia
Edit