Welcome to Grey's Anatomy Universe Wiki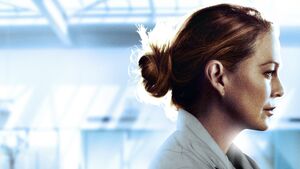 Grey's Anatomy is a long-running medical drama series created by Shonda Rhimes, now airing its eighteenth season on ABC. Showrunner Krista Vernoff produce the series with Shonda Rhimes and Betsy Beers.
The series follows Meredith Grey and the team of doctors at Grey Sloan Memorial who are faced with life-or-death decisions on a daily basis. They seek comfort from one another, and, at times, more than just friendship. Together, they discover that neither medicine nor relationships can be defined in black and white.
Private Practice is the first spin-off of Grey's Anatomy, which aired for six seasons on ABC. Created by Shonda Rhimes, the series follows Addison Forbes Montgomery as she embarks on a new chapter in her life and relocates to Los Angeles to join a cooperative private practice.
Station 19 is the second spin-off of Grey's Anatomy, currently airing its fifth season on ABC. Created by Stacy McKee and current showrunner Krista Vernoff, the series follows a group of heroic Seattle firefighters at SFD Station 19, located near Grey Sloan Memorial Hospital, as they risk their lives and hearts both in the line of duty and off the clock. These brave men and women are like family, literally and figuratively, and together they put their own lives in jeopardy as first responders to save the lives of others.
Grey's Anatomy Universe Wiki
We're an encyclopedia run and maintained by people just like you! Created by fans, for fans, the Grey's Anatomy Universe Wiki is dedicated to building a comprehensive and informative resource about all things related to Grey's Anatomy and its spin-offs, Private Practice and Station 19. Wanna share your knowledge? Sign up for a free account and start editing today!