WELCOME TO THE
GREY'S ANATOMY UNIVERSE
WIKI
EPISODE GUIDE
LAST EPISODE
NEXT EPISODE

"Anybody Have a Map?"
Season 15, Episode 7
(November 8, 2018)
"Blowin' in the Wind"
Season 15, Episode 8
(November 15, 2018)
Catherine is in Los Angeles getting the new foundation ready and summons Meredith and Koracick to visit for a highly confidential consult. Meanwhile, one of the nurses is 28 weeks pregnant and collapses at the hospital while talking to Richard.
Seattle is hit by a huge windstorm and Grey Sloan becomes inundated with patients. Alex and Jo are stuck at home and decide to make the best of it by having a second honeymoon, Meredith confronts Richard about getting his life back on track.
---
LAST EPISODE
NEXT EPISODE

"Last Day on Earth"
Season 2, Episode 6
(November 8, 2018)
"Weather the Storm"
Season 2, Episode 7
(November 15, 2018)
Just when Ryan agrees to talk it out with his dad, Greg Tanner makes an unexpected visit to Station 19, leaving Ryan and others confused. In an effort to connect with his crew, Captain Sullivan enlists the help of an unlikely source for some bonding tips.
As the team gathers for a Friendsgiving celebration at Dean's, a violent windstorm touches down in Seattle. As the storm picks up speed, creating dangerous fire conditions, the crew must put the festivities on hold and report for duty, leaving some of them in a life-threatening situation.
FEATURED ARTICLE
MAIN CAST



EPISODE COMPETITION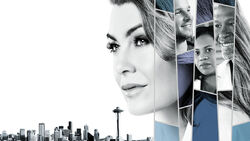 Cast your vote!
Help us decide which episode is our community's favorite of all time!
COUNTDOWN
Only January 17, 2019 19:00:00 EST until the next episode of Grey's Anatomy! Station 19 will return March 7, 2019!
In the meanwhile, you can help out by editing the wiki or letting us know more about your experiences here! Please take the time to do so.
AFFILIATES
THE FANDOM APP
Discover our app in the App Store and the Google Play Store!
THE WIKI ON TWITTER
NEW TO THE WIKI
Please create a login first to keep track of your contributions.
Don't be afraid editing a page. Admins are around to correct possible mistakes.
If you have questions about the wiki or editing, you can ask them to Nerdfightergirl or Tooniee. They'll be happy to help you!
If you have a comment or a question about an article, feel free to bring up on the article's talk page (click on the talk page button next to the edit button at the top of the page). Other users will try to respond as soon as possible.
Please note not to upload strongly edited photos to the articles. Feel free to upload them to your userpage though.
Have fun!
RECENT NEWS
Loading RSS data...
DISCLAIMER
Please note that this site is not in any way affiliated with ABC or any other persons or organizations responsible for the production of Grey's Anatomy and Private Practice. All trademarks and copyrights belong to their respective owners, and are used here under the terms of Fair Use. All images and videos © copyright of ABC.