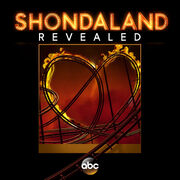 Shondaland: Revealed is podcast hosted by executive producer Betsy Beers that is released on iTunes bi-weekly during the television season. Each podcast, Betsy invites a cast or (sometimes) crew member from one of the Shondaland shows to come and have a chat. The first Shondaland: Revealed podcast was released on September 26, 2014.
There are earlier podcasts dating back to 2012, but these are Scandal: Revealed podcasts, which only talk about Scandal. However, ever since there is the TGIT line-up on Thursday night, the podcast was transformed into a Shondaland podcast, thus also including Grey's Anatomy and How To Get Away With Murder. In 2016, The Catch was also added to that line-up.
This list only includes guests from the Grey's Anatomy cast and crew. Not included are actors from other shows who happened to have guest starred on the show, such as Scott Foley.
Actor / Crew Member
Character / Job
iTunes Release Date
Kevin McKidd
Owen Hunt
October 3, 2014
Caterina Scorsone
Amelia Shepherd
November 14, 2014
Chandra Wilson
Miranda Bailey
February 6, 2015
Geena Davis
Nicole Herman
March 5, 2015
Camilla Luddington
Jo Wilson
March 28, 2015
Jerrika Hinton
Stephanie Edwards
April 2, 2015
Alexandra Patsavas
Music supervisor
April 9, 2015
Kelly McCreary
Maggie Pierce
May 7, 2015
Sarah Drew
April Kepner
May 22, 2015
Jason George
Ben Warren
September 26, 2015
James Pickens, Jr.
Richard Webber
October 17, 2015
Martin Henderson
Nathan Riggs
November 7, 2015
Ellen Pompeo
Meredith Grey
February 13, 2016
Jessica Capshaw
Arizona Robbins
March 5, 2016
Jesse Williams
Jackson Avery
April 2, 2016
Chandra Wilson
Miranda Bailey
April 15, 2016
Kevin McKidd
Owen Hunt
May 6, 2016
Justin Chambers
Alex Karev
September 24, 2016
Giacomo Gianniotti
Andrew DeLuca
October 22, 2016
Kelly McCreary
Maggie Pierce
November 5, 2016
Jessica Capshaw
Arizona Robbins
April 8, 2017
Marika Dominczyk
(& Scott Foley)
Eliza Minnick
2017
Summaries
Edit
The following summaries summarize the shared info about the crew members and what they had to say about their jobs.
Kevin McKidd
Edit
Caterina Scorsone
Edit
Chandra Wilson
Edit
Geena Davis
Edit
Camilla Luddington
Edit
Jerrika Hinton
Edit
Alexandra Patsavas
Edit
Kelly McCreary
Edit
Sarah Drew
Edit
Jason George
Edit
James Pickens, Jr.
Edit
Martin Henderson
Edit
Jessica Capshaw
Edit
Jesse Williams
Edit
Chandra Wilson
Edit
Kevin McKidd
Edit
Justin Chambers
Edit
Giacomo Gianniotti
Edit
Kelly McCreary
Edit
Jessica Capshaw
Edit
Marika Dominczyk (& Scott Foley)
Edit
Notes and Trivia
Edit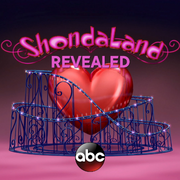 Chandra Wilson, Kevin McKidd, Kelly McCreary, and Jessica Capshaw are the only actors so far to have appeared twice on the podcast.
The logo of the podcast changed to match the new Shondaland logo.
Patrick Dempsey and Sara Ramírez are the only members of the main cast (since the podcast started) not to have appeared.
Marika Dominczyk and Scott Foley appeared together on the next podcast, marking the first time that two actors from two different TGIT shows appear on a podcast together.
As of the 2016-2017 television season, the podcast became a bi-weekly podcast rather than weekly.