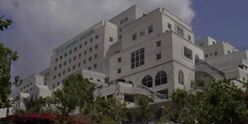 St. Ambrose Hospital is the local hospital for the Oceanside Wellness Group and Pacific Wellcare Center in the event of any medical emergencies involving their patients. Located in Santa Monica, California, St. Ambrose has ORs, an ER, NICU, ICU, and multiple wards and private patient rooms. It is at least 124 years old. It is also a teaching hospital.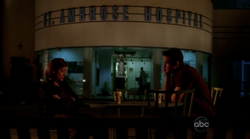 Notable Staff
Edit
Attendings
Edit
Residents
Edit
Nursing Staff
Edit
Support Staff
Edit
Notable Former Staff
Edit
Hospital Privileges
Edit
There are medical personnel who have privileges at St. Ambrose, despite not being on staff, which allows them access everything that medical staff at St. Ambrose would be normally entitled to, such as use of ORs and surgical privileges, access to patient files, administration of medications and use the pharmacy and clinical labs, access to treatment equipment, including treatment in the ER bays.
Privileges are usually extended to attending-level physicians and surgeons.
Notes and Trivia
Edit
References
Edit
Community content is available under
CC-BY-SA
unless otherwise noted.